The time has come – after months of preparation now the day is here that I really emmigrate to Canada. Suitcases were packed, extra luggage paid for, all necessary documents arranged. Off to the airport with a one-way ticket to Ottawa!
A good friend and colleague of mine offered to give us a ride to Frankfurt. Mixed feelings accompanied the beginning of my journey. Christina came along to the airport, although she'd only follow me to North America in exactly three months – there are still some examinations she has to do in Germany, in order to finish her current psychological training program. Plus, she has her own little vacation time in Ireland coming up soon.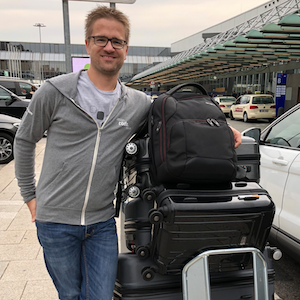 Saying good-bye at the airport was a mixture between inner excitement and looking forward to what comes ahead. Finally, the advanture was about to beginn. An adventure which we didn't really anticipate twelve months ago. It was just about this time last year when I was approached by my new employer; and ever since, we've taken so many small and bigger hurdles – first of all, selling our house; but also, all the little organizational things like bureaucratic obstacles with multiple authorities, changing addresses, looking for temporary accomodation, packing, leaving the house, taking official English exams and much more was what our last months were made of. And now, finally, here I was! But what would the coming days and weeks bring? How will I cope with the Canadian weather? When will I see Germany again the next time? Which challenges will I be faced with at work?

The time during the flight went by quickly. Although I like flying, I don't usually appreciate spending hours and hours sitting in economy class but the eight hours direct flight to Ottawa were over fast. The first thing which surprised me at Ottawa airport was its clarity and small size. It didn't take long to pass customs and getting my luggage. The interesting part was yet to come, though: immigration itself! I did have all the paperwork ready, but after all you never know how the officials will react. It took a while, cost a couple hundred dollars (as well as my biometric data), until I received a two year work permit.
Last step now was only to get downtown into my temporary apartment. It was quite windy outside, but not cold. It started raining and just after I put my suitcases into my Uber car, the wind developed into a heavy storm. Not exactly the most welcoming weather… later that day I saw in the news that this afternoon Ottawa experienced ist first ever tornado in history; many houses were destroyed, dozens of people gut insured and multiple hundred thousands were left without electricity in their homes for days. Especially the far west side of town was hit, but still my driver had to detour around a couple of flooded streets and fallen trees.

My apartment rented fort he next two months is located right downtown, not too far away from my future office, on the tenth floor of a big condominium building. It's fully furnished and equipped and consists of three rooms, two bathrooms and a kitchen. A good choice, I'd say, and the view is not bad either. After I unpacked my luggage and enjoyed a shower, I fell into bed right away.
Before my work will start on October 9th I still have two weeks time to get a first impression of Ottawa. The first two days I spent with extensive strolls and jogs through and around the city. Weahter was getting better, which made it possible to explore the different neighborhoods by foot. Ottawa suprisingly offers a lot of green space, countless parks and lots of water – Ottawa River, Rideau River and Rideau Canal shape the look of the city and their riversides are publicly accessible all over the place. This make it hard to believe that one's surrounded by one million inhabitants. There's many bike paths and calm places. The capital city Canada doesn't really feel like a huge city.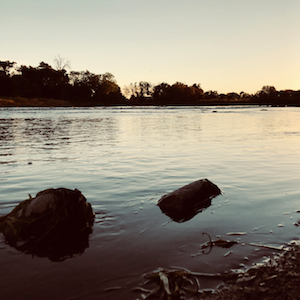 After having collected some first impressions, my week started with a couple of important necessities. I had to get a social insurance number, needed to open a bank account, look for a mobile plan and a monthly pass for public transport, and fill my fridge. Also, I got in contact with a local realtor to quickly start looking for a permanent place to live; ideally a small house for rent, in one of neighborhoods not too far from downtown (where my office will be located).
All of these activities kept reminding me of the fact how much prices differe from the ones I'm used to in Germany. Everything costs money, and often more than at home. It starts a grocery shopping and doesn't stop at finding a cheap (or even free) bank account. Canadas mobile phone and internet plans are amongst the most expensive ones world wide and understanding all the different tariffs is just as complicated as in Europe. Figuring out that some plans in Quebec are almost half the price compared to the same in Ontario and convincing the telecom guy to sell me a Quebec numer was already a little success. Public transport comes for about the same price as in Mannheim, although you won't find any trams or subways, need to stick to busses only. Real estate and house lease is, just as home, extremely dependant on the region your looking for, but generally also a bit more expensive.
My remaining time I spent with just the usual things one does when trying to become familiar with a new town – understanding bus schedules, looking for good bicycle stores, participating in a city tour, going running, watching Canadian TV and, not to forget, enjoying my first Beavertail – an Ottawan specialty, consisting of deep fried dough with a selections of different toppings to choose from (best to compare with the Hungarian Langos, which can be baught at every German fair; same price for half the size). Strictly speaking you're supposed to eat a Beavertail at -25 degrees standing on frozen Rideau Canal wearing your skates; but actually I am glad to still experience a couple of days above zero, before soon my longest and coldest winter yet will challenge me.
Read also:
Why did I decide to move to Canada?
What made me leaving my previous job?