It was back in 2007, when I applied for an internship at SAP – not really knowing what exactly this company was about nor what I would have to expect. Studying Psychology about 700 kilometres away from SAP's headquarters, I only heard by word-of-mouth that this might be a good fit for an internship within the field of Human-Computer-Interaction. I entered the world of business software without any substantial background in neither business, nor software engineering, and started working as a User Interface Design intern within a company which was anything but famous for their intuitive user interfaces.
Today, eleven years later, I entered my office at SAP the last time. I decided to move on to a new adventure, a different industry, a different continent. Nonetheless, looking back at more than a decade of work within multiple UX Research teams, across plenty of products and along SAP's amazing journey, let me reflect on why I think the past years as a User Experience Researcher were worth every single day.
So, before I move on, I'd like to share some thoughts on what made the past decade at SAP quite special. SAP has come a long way in terms of UX reputation and employee engagement – here are some personal reasons why I think it's worth considering a job at Germany's biggest software company. And to all my fellow colleagues: you found a good place to work.
---
#1: UX is real
When I started working as a intern within the Business ByDesign FIN UX department, SAP was already investing quite some resources into the topic of usability and user experience. I was hired during a time when the UX department was growing almost exponentially. Nonetheless, SAP's reputation in terms of UX did not instantly grow with it. As of today, this has changed – dedicated organizations carry out design services for customers; many customers specifically ask for support in terms of Design Thinking; thousands of colleagues have participated in UX related training classes; our design concepts started winning prices; our core products are being developed following a design-led development process; SAP Fiori has been released along with a long term UX strategy. All that is huge progress for an IT "dinosaur", and that journey just started.
---
#2: Learning is possible
When I finished university and started working full time, I felt well-prepared for the job. Many skills and much knowledge was I able to acquire during my studies. But still – learning doesn't stop once you start working. Mostly, of course, it'll be about informal learning, gaining expertise and going through new experiences on-the-job. Once in a while, though, attending classroom training or taking advantage of external training offerings will have positive effects on your everyday performance: getting an outside-in perspective, formally sharing your own experiences with those of other learners, networking, and trying out new skills in a controlled environment. Throughout the years at SAP I attended dozens of internal training classes (onsite and online), participated in external workshops and lectures, took part in certification courses. Even though the budget for external offerings is of course not unlimited, when it comes to internal classes and learning opportunities, there are countless resources provided by SAP Development University and other organziations; ranging from method skills to cultural awareness. Since 2013, openSAP was introduced, which provides anyone interested (within or outside the company) the chance to participate in online learning activities.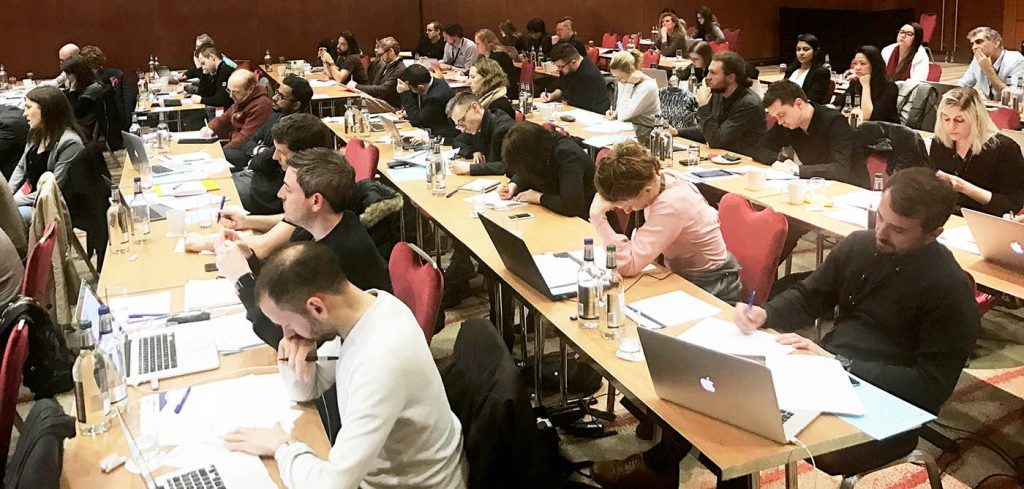 ---
#3: Teaching is fun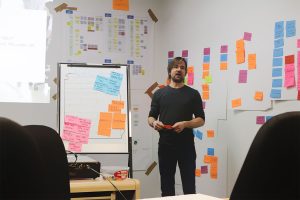 After a couple of years into my employment, I decided to take the experience I've made so far and join the group of UX trainers to share what I've learned with other colleagues. Taking the role as a trainer and lecturer, substantially influenced my daily work. In fact, teaching other colleagues about UX methodology and best practices has been the most rewarding activity as a user researcher. I helped almost 3000 colleagues across the globe (mainly developers and newly hired designers) understanding methods of user-centred design, as well as applying them in their daily work. It was those colleagues' feedback which often kept me going; in such a big company it's not always easy to identify your personal impact on the products – but it is easy to identify your personal impact you have on your colleagues and their view on the importance of user experience.
---
#4: Traveling is fun, too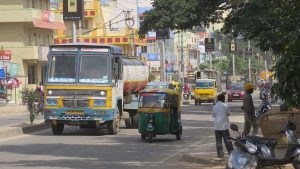 Working as a User Researcher and User Experience Trainer gave me the opportunity to spend a substantial amount of my time traveling around the globe – meeting end-users, talking to customers, and providing UX training to colleagues. I've been fortunate enough to travel to hundreds of places in sixteen countries on almost every continent, visiting dozens of SAP locations and meeting thousands of colleagues and users all over the world. This part of my job allowed me to enrich my cultural understanding and international exchange of different views from San Francisco to Shanghai, from Tel Aviv to Toronto, from Bangalore to Berlin, from Paris to Porto Alegre. Traveling has always been a big part of my job, and I always enjoyed it; while SAP always supported, but never forced it.
---
#5: Networking is key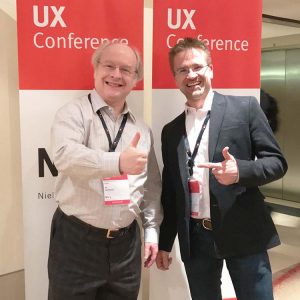 That's probably one of the phrases I heard most often when talking about some key elements of success, not only at SAP. But it's just so true. When working for a close to 90k employees software company, you get to know new colleagues on a daily basis. Keeping in contact and organizing you network is an art in itself; but the more your network grows, the easier your job gets, whatever you might be doing. And networking doesn't stop at the exit door – during my past years I was sent to multiple conferences as both, attendee and speaker, which was a contributing factor to extend external networks. Having regular access to IT and UX departments of SAP's major customers added to that. Many times, I was able to take advantage of those external contacts in later projects.
When you stay with one company for more than one decade, parts of your network will become stronger, you'll establish closer connections to colleagues, make friends. The social factor of working within a greater UX team for such a long time (and many of my current colleagues started with me, or even earlier) is another strong argument for that company: I experienced very little fluctuation.
---
#6: The strategy is strong
With its CEO leading the company for more than eight years already, the company's value has been growing, stocks went up, and, most importantly, employee engagement index rose, carbon emissions decreased. Having a strong leader who is able to communicate a reasonable strategy down to the operative level is one major element of keeping your employees engaged, fluctuation low. Mr. McDermott has been doing a great job so far; most of my working peers would agree on that.
---
#7: Work and life is balanced
Finding a good work-life-balance nowadays seems to be more important than ever. Working over-hours within IT comes naturally; therefore, a good employer should provide possibilities to cope with additional working time. Extremely flexible working hours, home-office, great vacation regulations, and plenty of offerings all around sports, fitness, and well-being are part of the deal. The company offers huge regular events for its employees, lets you take advantage of its tennis, beach volleyball, basketball courts, and support you in local sport events. Whenever possible, I entered a running race during my business trips abroad or got my team mates to join me at competitions. The more ways there are to find your balance, the higher your commitment will be when more resources are needed.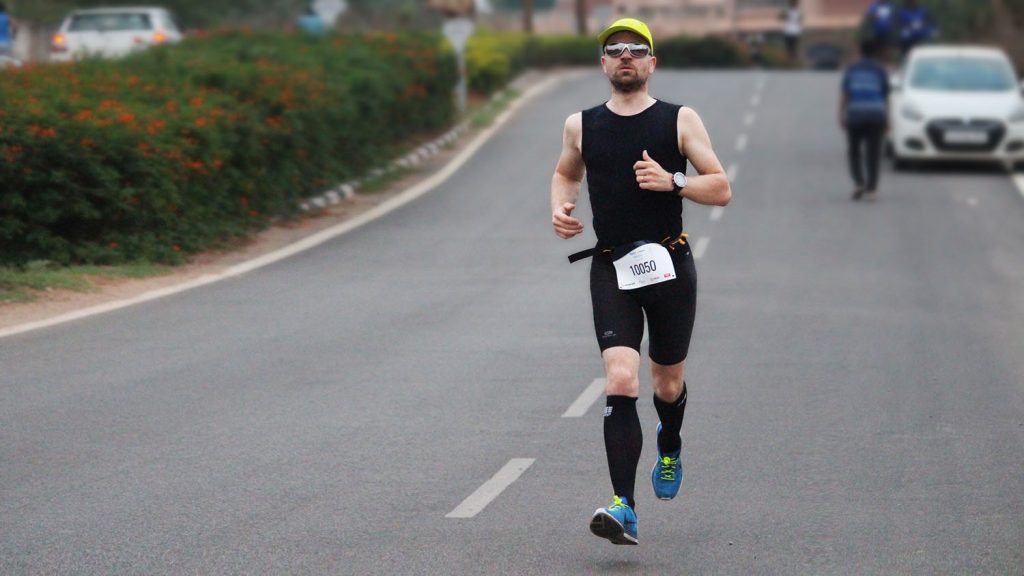 ---
#8: Your own niche is waiting
Especially when you join your first employer right after your university studies (or even while you're still studying), your experience is little and your expertise small. For myself, I was just happy to have found a well-paid job, within an exciting environment and great colleagues. It was only after a couple of years when I started thinking about what exactly it is, what I'd actually like to do most – followed by looking for ways to incorporate my strengths and favourite activities. Working at a place like SAP eventually lets you find your own niche. Many colleagues of mine have created their own job over the years, and the longer I stayed, the more I was able to shape my own as well. It started with the decision to join the team of UX trainers (see above), and continued all the way to initiating a new development project from scratch – which I was able to spend a lot of my working time on. SAP provided great support and the necessary infrastructure, by applying programs like SAP.iO. There are not many companies out there (at least not many I've heard of) at which you as an employee are so much responsible (and capable) for shaping your own path of success.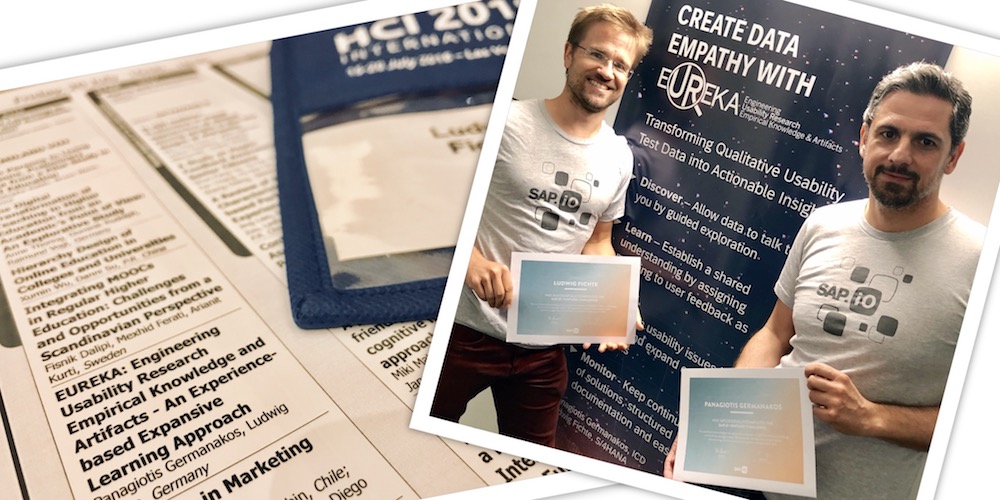 ---
#9: Variety is huge
I've been working for one or the other UX department as long as have been working for SAP; being a user researcher, I spent most of my time even within the same role. That is not necessarily typical for a long-term employment in Walldorf. The big advantage of working for a huge enterprise just comes with its size – there are just countless opportunities available, all over the place. Once you've made your way in, you don't have to leave if you're eager to try out a new position.
---
#10: Benefits are competitive
SAP keeps receiving employer awards year after year, and its Glassdoor rating speaks for itself. All previously mentioned reasons account for that fact; but let's not forget the benefits and perks. Free lunches, good stock option plans, sport offerings, and regular exchange of technical equipment are quite common for our industry. But where else can you find such a generous vacation regulation? Where else are you entitled to a company car, even without a business reason?
---
#10+1: Why do I leave?
After listing ten good reasons to stay, there must be a good reason to leave. That reason, though, is not to be found on the employer's side, but rather within the employee. Time has come to try out a totally new adventure; to challenge myself again; to actively step out of my cosy comfort zone. To move abroad and get to know a new culture. To take my expertise and knowledge and apply it to a different environment. To explore, to learn more, and conquer unknown terrain. That is going to be the biggest step of my working life yet, and I am extremely excited where it will take me – and what I will be writing about in a decade from now.
Stay tuned 🙂