My last sports competition took place more than five months ago already. As good as the event went for me, as quickly my training motivation faded away afterwards. As an endurance athlete you usually know that after an exhausting competition of almost six hours it is an important necessity to rest a couple of days or even weeks. But I never thought that it would be so hard to get back to structured training at all.
Apart from that: winter starts early in Ottawa. It was only November, when temperatures went as low as -16 degrees, including lots of snow… 
When browsing through forums and Facebook groups I realized, that many athletes had to deal with those issues. And the most common advice usually is: either register yourself for the next event as fast as possible, or get yourself some brand-new equipment (or, even better, both). Only a couple months before leaving Germany, though, I had so many other things on my mind and wasn't able to plan my next triathlon season. The longer this break got, the harder it became to motivate myself.
Motivation is back!
Fortunately, I took vacation between mid of July and End of September. This allowed me to spend a little more time on a couple of sessions without having to deal with working hours. But it wasn't until I actually landed in Canada, that a full load of motivation returned – new country, new city, there was much to explore; the weather was still great, so the best thing to do was running across Ottawa to get to know the area. Also, being temporarily single again gave me the possibility to execute long running or cycling sessions in the middle of a Saturday or Sunday, resting the rest of the day on the couch. On top of that, the condo building I was living at provided a gym, which I visited on a daily basis now, spending plenty of hours spinning or running indoors. During the first two months in Ottawa I exercised almost 1600 kilometers (1000km spinning, 600km running), which equals roughly 1.5 hours net training every day. This included my longest indoor running session so far (36km) as well as the longest time on a spinning bike (85km) – spending more than 3 hours on an indoor training device does not only train you physically but mentally as well.
Only the swim part I did not pay much attention to during the past months, which I will have to change as soon as possible.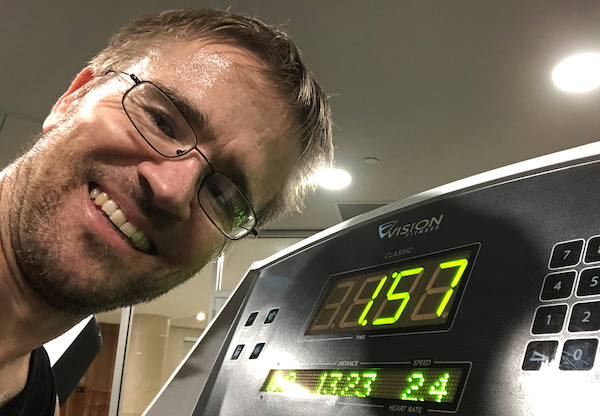 Season planning
Just as much as little training has a negative effect on your motivation, plenty of training effects it in a positive way – so at least in theory, my next competition season is already planned:
Winterlude Triathlon, beginning of February
(an interesting mixture of cross-country skiing, ice skating, and running. The first two disciplines I have yet to learn.)
Winterman Half Marathon, mid of February
Hypothermic Half Marathon, March
Duathlon in May (run/cylcle/run)
Ottawa Marathon, end of May
Sprint or Olympic Distance Triathlon in June
Half-Ironman in July
My main event: Ironman Mont Tremblant in August
Montreal Marathon in September
That does look indeed like an ideal season planning done by an athlete sitting on a couch, after just completing a long training session. Nonetheless, I hope that most of it will be possible, especially the two main events being Ottawa Marathon and the full distance Ironman in August.
How will I get there?
What's the best way to reach my partial and main goals and at the same time not getting insured, staying healthy and being a good husband? Training "only" for a Marathon can already be challenging and getting prepared for my half Ironman earlier this year was a piece of work already. Getting ready for a long-distance Ironman is a whole different story. It's definitely manageable if time wouldn't be an important factor; but squeezing 12-20 hours per week into full-time employment and a relationship, requires good planning (plus good discipline). After all, it requires your training to be as efficient as possible (especially compared to my past months, during which I basically just went for high volume). To help my training sessions becoming more efficient, I consider two things: getting coached with an individual training plan and buying a smart trainer for more efficient cycling through the Canadian cold season.
Personal training, here I come
There is a couple of triathlon clubs in Ottawa (i.e. "OTC – Ottawa Triathlon Club"; "Team Triumph"; "HPP – Human Power Performance"). Club life in Canada is quite different from what I am used to in Germany, mostly because it seems to be a bit more commercial. Therefor it took me a while to figure things out, and I am still in the process of deciding which one to go for. Most important to me: getting a personal coach, exchanging experience with fellow athletes, acceptable costs, and joint long rides or runs during spring and summer. What I don't necessarily need: regular indoor group sessions which usually take place during times I either have to work or I rather want to spend with my wife.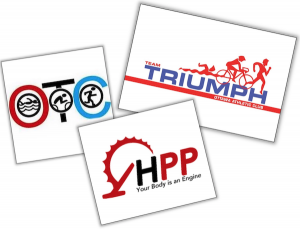 Indoor cycling on my road bike?
An important part of Ironman training is building up a good base condition during winter. Winters here are long and cold, so I need a way to cycle indoors – getting a smart trainer just seems like the perfect solution; that allows me to train on my road bike in the living room! It also allows me to capture all necessary training data and when using apps like Zwift or Trainerroad I can take advantage of dedicated training programs or virtual rides with other cyclists worldwide.
Unfortunately, bicycles and cycling equipment is quite expensive here in Canada, so I had to order the trainer (plus a whole bunch of additional stuff, including some winter tyres for my mountain bike) at a shop in Germany.
Who would have thought that my motivation really returned during the cold season? Well prepared for the upcoming season, after all! Let's just hope that my motivation will stay up, that I'll be ready for the winter competitions, and that my time management and discipline will endure.
Video: Example on how using a smart trainer and the virtual cycling app Zwift work. Nice way to overcome the cold season!
Read also:
Race report Half Ironman Kraichgau, Germany